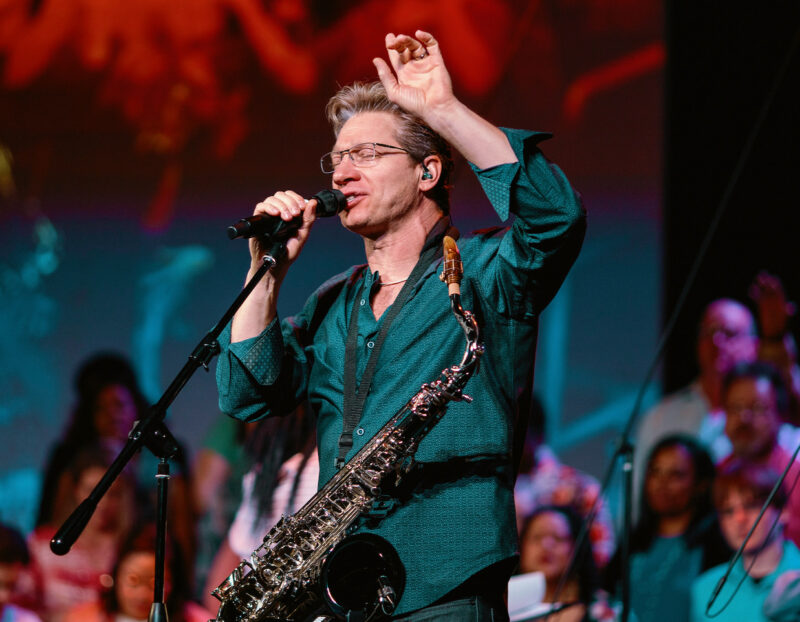 Chris Lang was working full-time as a professional musician in Denver in the late 1990s when he felt God calling him to do more. Music was meant to be more than just a source of income; it was designed by God as a means for people to experience Him in a deeper way. Chris traveled to Uganda in 1999, and gave away a saxophone to a young musician named Isaiah, who attended a free workshop without an instrument of his own.
God used this joyful experience to inspire Chris to pursue a life of music missions. He co-founded Mercy Music with Brad Richardson that same year, and has gone on to give away over 2,000 instruments, in over 40 countries on five continents! Chris continues to travel, teach and equip, and enjoys sharing the Gospel and leading worship whenever possible. Chris currently serves as the Creative Arts Director for Colorado Community Church in Aurora, Colorado.
As for Isaiah? He has become a HUGE star in Africa and Europe, selling out stadiums and sharing God's love through his weekly TV show and radio shows that reach an audience of millions. Isaiah has started his own organization, Beyond Music, that currently mentors and sponsors young musicians in Uganda.
Your support of Mercy Music will help us bless and encourage thousands more just like Isaiah!